National ornament


Kira Kolesnikova



Серия из четырёх работ с орнаментами и узорами малых народов России.

Меня интересует фольклор и то, как его можно интегрировать в современное искусство. Однако я решила не брать русскую культуру; это и так довольно популярная тема среди художников. Я опиралась на культуры чувашей, коми, хантов и удмуртов. Я работала с пряжью, а печати созданы из ластиков. Сначала я просто упрощала узоры, затем отходила от традиционного дизайна и добавляла современные знаки и символы. Чтобы все работы выглядели, как полноценная серия, я делала все работы в одном формате и палитре, используя красный, синий, желтый и зелёный на белом фоне


—

A series of four works with ornaments and patterns of the small peoples of Russia.

I'm interested in folklore and how it can be integrated into contemporary art. However, I decided not to take Russian culture; it's already quite a popular topic among artists. Instead, I relied on the cultures of the Chuvash, Komi, Khanty and Udmurts. I worked with yarn, and the stamps were made from erasers. At first, I simplified the patterns, then moved away from the traditional design and added modern signs and symbols. To make all the works look like a complete series, I made them in the same format and colours, using red, blue, yellow and green on a white background.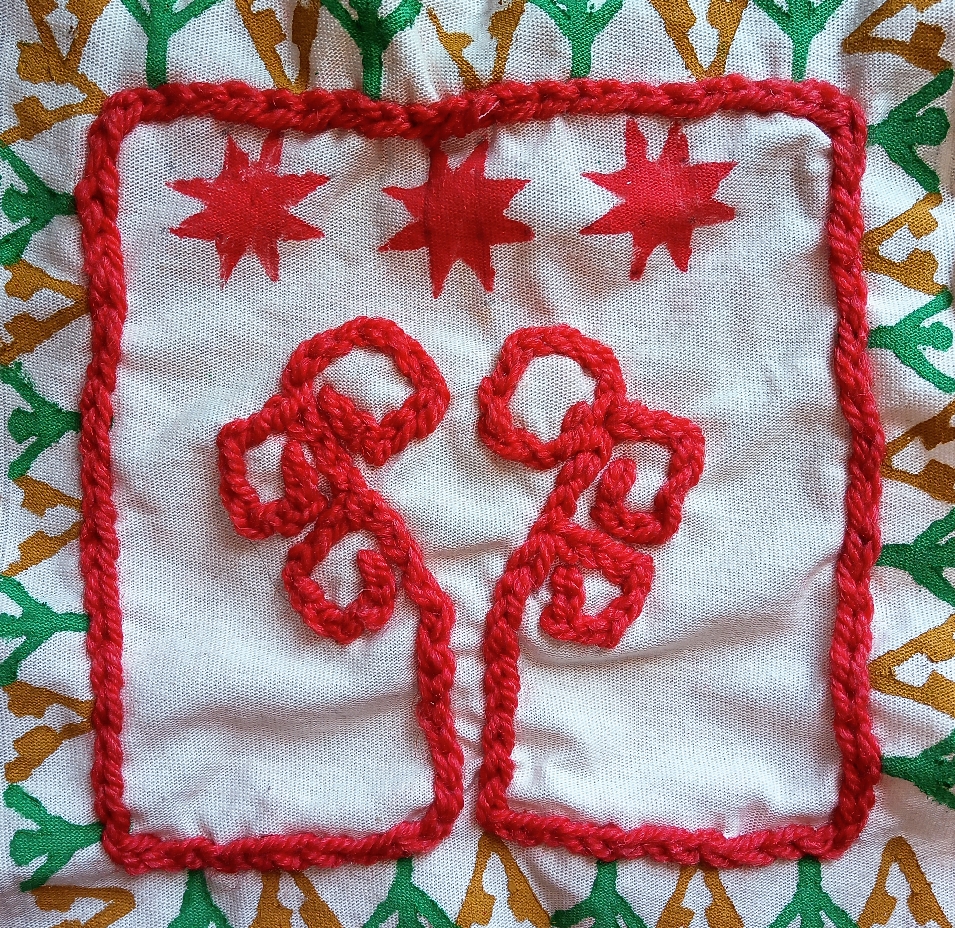 Design:
Non-Objective
Team: Vanya Koltsov, Nastiia Kim, Artem Matyushkin
Typeface: Mabry Pro (Colophon Foundry)
Design:
Non-Objective
Team: Vanya Koltsov, Nastiia Kim, Artem Matyushkin
Typeface: Mabry Pro (Colophon Foundry)