Love is...

Anastasia Maklyakova



Вы когда-нибудь задумывались, как выглядит наше общение онлайн со стороны? Серия постеров «Love is» показывает, как люди пишут о любви, придерживаясь нового стиля общения.

—

Have you ever wondered how our personal online communication could be perceived under close examination? The series of "Love is" posters shows how people write about love and feelings adapting to new communication styles.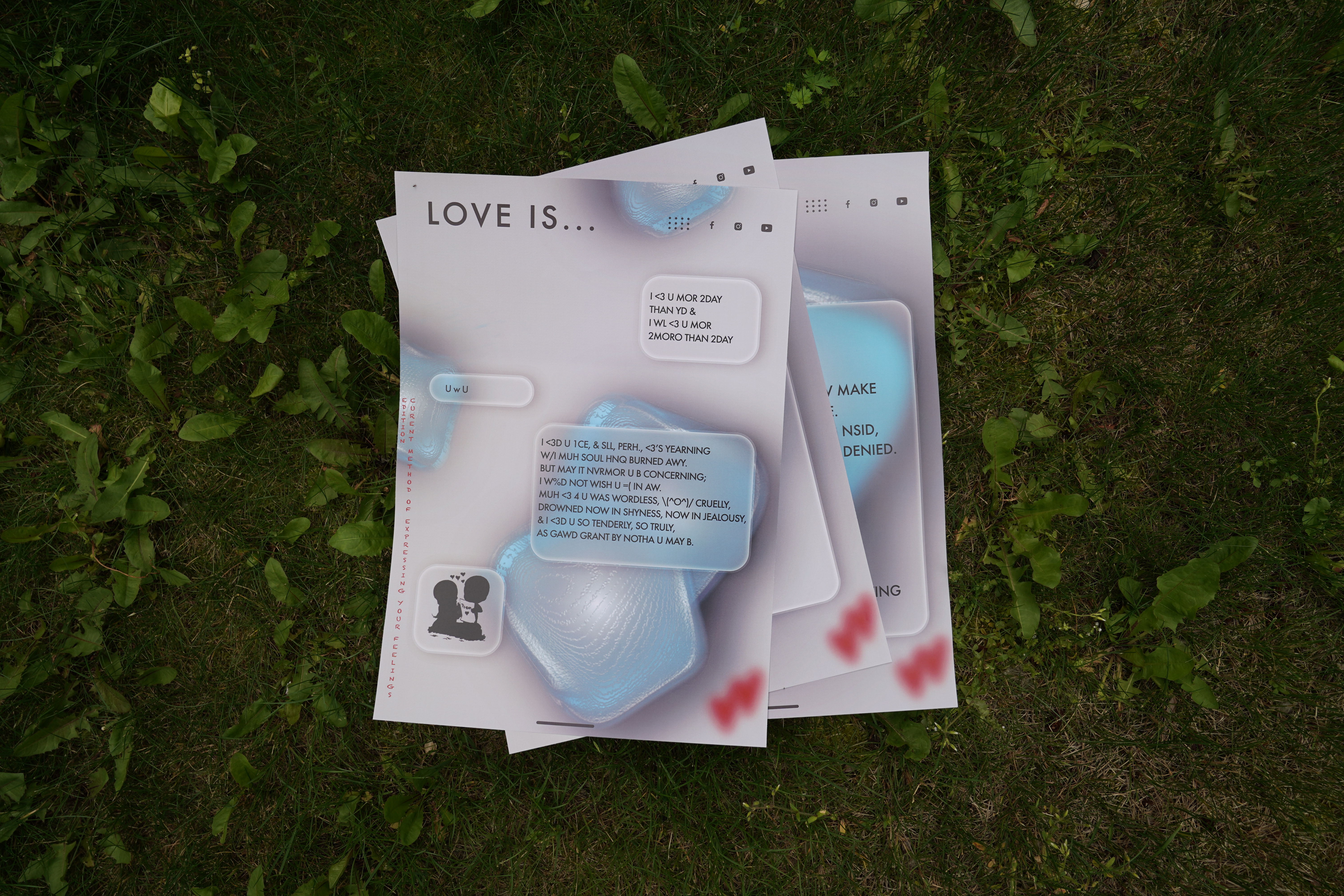 Design:
Non-Objective
Team: Vanya Koltsov, Nastiia Kim, Artem Matyushkin
Typeface: Mabry Pro (Colophon Foundry)
Design:
Non-Objective
Team: Vanya Koltsov, Nastiia Kim, Artem Matyushkin
Typeface: Mabry Pro (Colophon Foundry)