REMEMBER!


Anastasia Amosova



В этом проекте исследуется тема исчезновения, потери объектов. Через нить определенных ассоциаций появился главный герой данной работы.

«В славянской мифологии дух, хранитель дома в виде маленького старичка
с лицом, заросшим белыми волосами. Сердитый домовой делает пакости:
прячет вещи, пугает, сбрасывает кошку с печи, разбивает посуду, съедает
остатки еды, путает пряжу и так далее».

Данная работа является напоминанием для всех собственников какого-либо жилья.

—

This project explores the theme of disappearance, the loss of objects. The main character of this work appeared through a thread of certain associations.

"In Slavic mythology, the spirit, the keeper of the house in the form of a little old man with a face overgrown with white hair. The angry housekeeper does mischief: hides things, scares, throws the cat off the stove, breaks dishes, eats leftovers, messes up yarn, and so on."

This work is a reminder to all homeowners of any kind.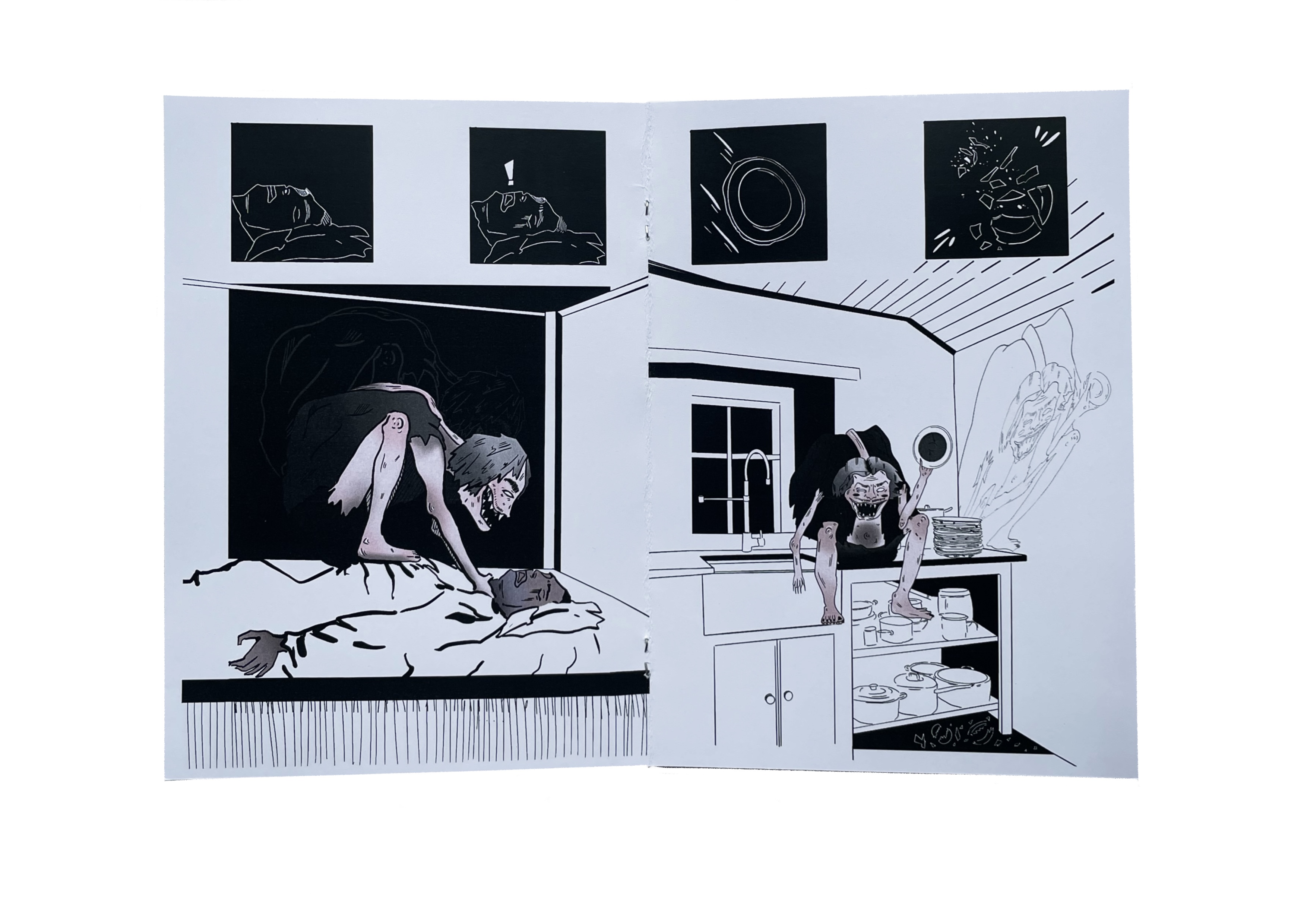 Design:
Non-Objective
Team: Vanya Koltsov, Nastiia Kim, Artem Matyushkin
Typeface: Mabry Pro (Colophon Foundry)
Design:
Non-Objective
Team: Vanya Koltsov, Nastiia Kim, Artem Matyushkin
Typeface: Mabry Pro (Colophon Foundry)