The native constellations


Amina Alaeva



«Родные созвездия» — коллаж, созданный из фотографий родинок с добавлением текстильных элементов. На первый взгляд, родинки — незначительные, крохотные пятна, и их разнообразность не знает границ. Каждый из нас относится к ним по-своему: кто-то стесняется, кто-то привык, а кто-то и вовсе никогда не задумывался на их счет. Но автору удалось разглядеть в них живое, очаровывающее, несовершенное, непосредственное и свободное.

Связующие нити разных оттенков позволяют оживить коллаж, создавая идею отношений и необходимости каждого существа друг в друге. Некоторые моменты выделены бисером, а калька дает эффект полупрозрачности и возможность рассматривать переплетения с разных сторон.


—

"Native constellations" is a collage created from photos of moles with textile elements. Moles, at first glance, look like insignificant tiny spots, but their diversity knows no bounds. We treat them in our own way: some are ashamed of them, some are used to them, and some have never thought about them at all. But the author managed to find something charming, imperfect, spontaneous and free in them.

Different shades of connecting threads revive the collage, creating the idea of relationships and the need for each other. Some areas are highlighted with beads, and tracing paper gives the effect of translucency and the ability to look at the weave from different angles.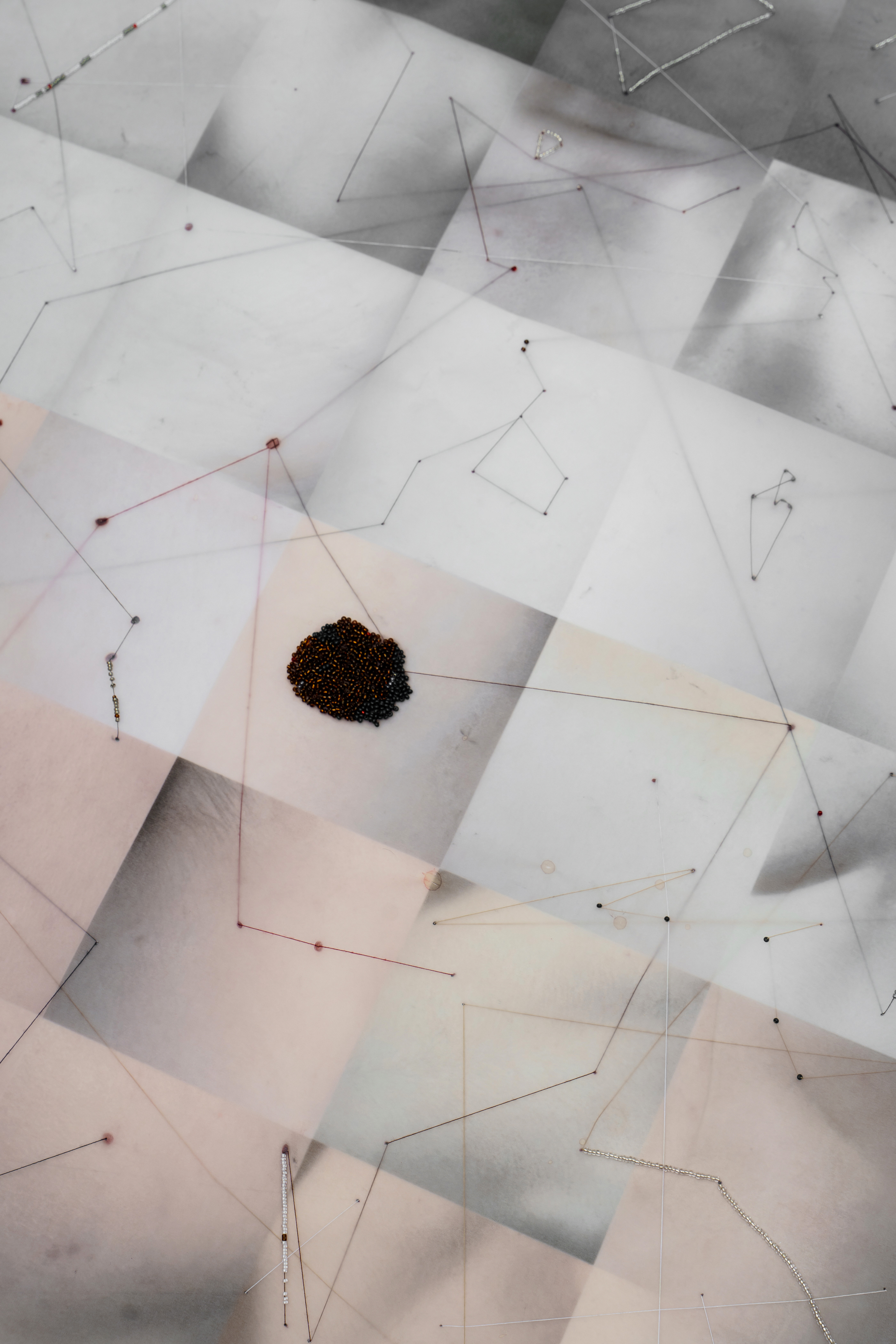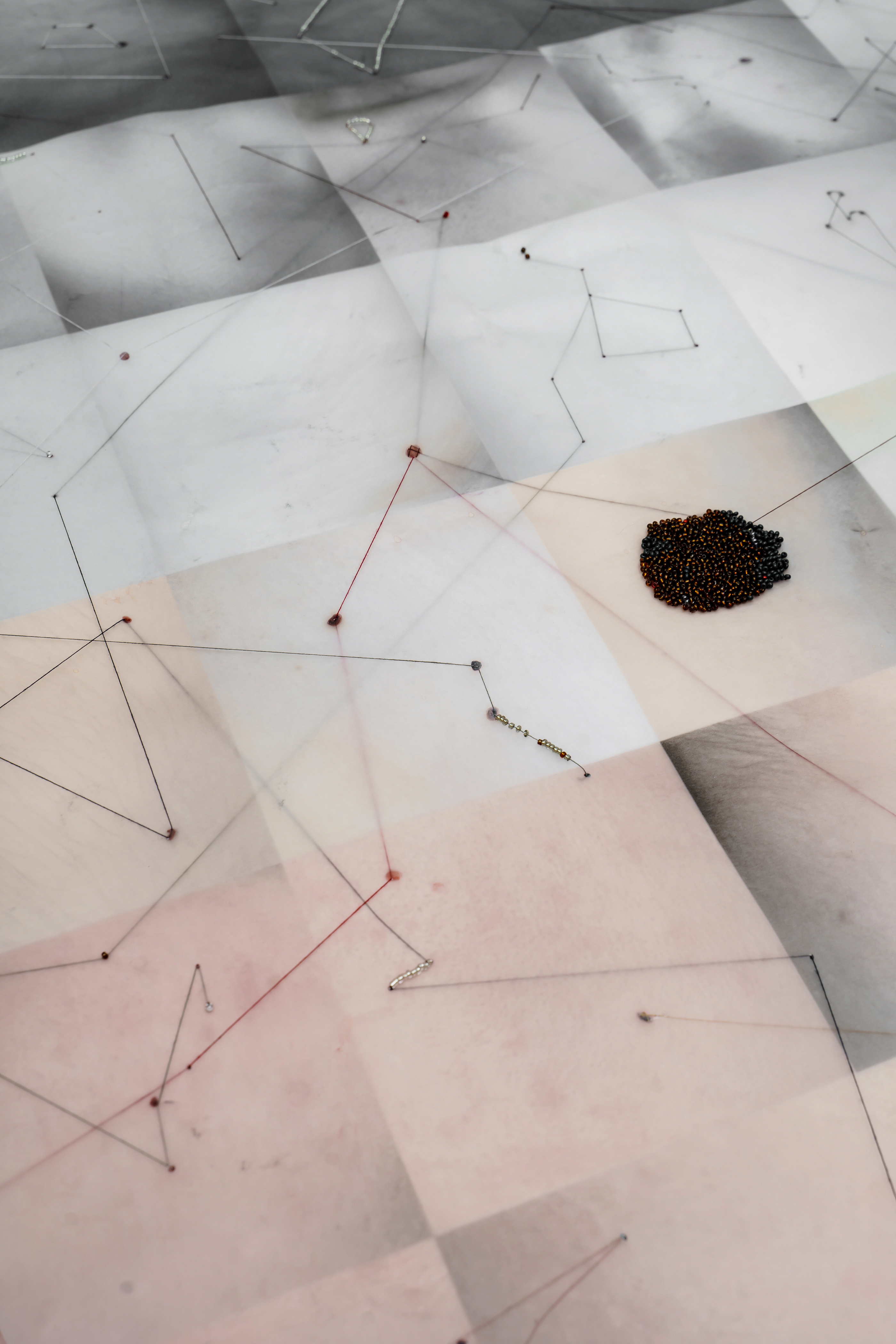 Design:
Non-Objective
Team: Vanya Koltsov, Nastiia Kim, Artem Matyushkin
Typeface: Mabry Pro (Colophon Foundry)
Design:
Non-Objective
Team: Vanya Koltsov, Nastiia Kim, Artem Matyushkin
Typeface: Mabry Pro (Colophon Foundry)