NOSTALGIA


Alina Kopylova



Когда я начинала свой проект, я понимала, что хочу рассказать историю. Мне хотелось не просто экспериментировать с техниками, но и выразить то, что я чувствую. Поэтому в качестве старта я выбрала иллюстрацию, а в качестве исполнения — техники ручной печати.

Ностальгия — вот, что я чувствовала на протяжении нескольких месяцев. Для каждого ностальгия проявляет по-разному, заставляя прожить еще раз моменты из прошлого. Для кого-то это старая музыка с выпускного или первый велосипед, а для меня это дом моего детства.


—

When I started my project, I knew that I wanted to tell a story. I wanted to not just
experiment with techniques, but also to express what I feel. That's why I started with illustration and chose manual printing techniques to bring them to life.

Nostalgia is what I've been feeling for several months. Nostalgia manifests itself differently for everyone, forcing us to relive moments from the past. For some people, it's the old music from their graduation or their first bike, but for me it's the house where I spent my childhood.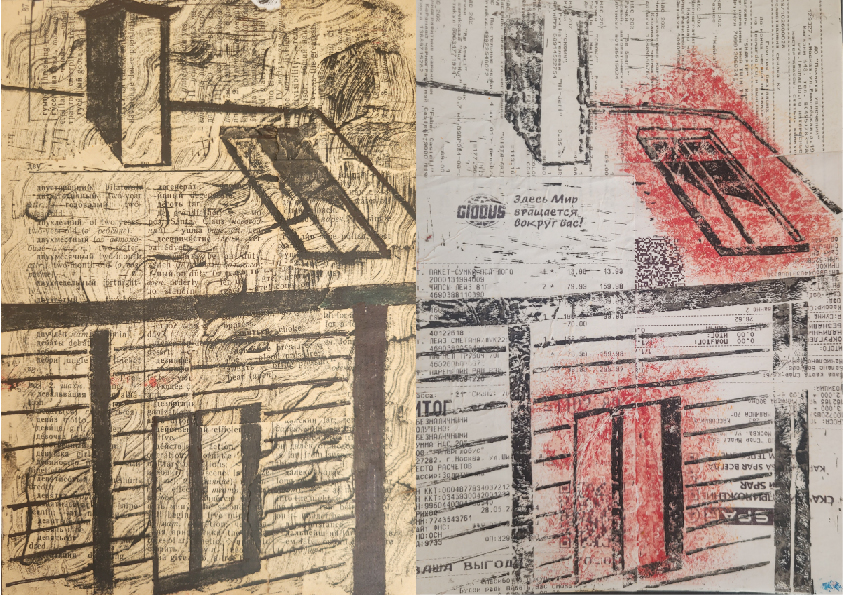 Design:
Non-Objective
Team: Vanya Koltsov, Nastiia Kim, Artem Matyushkin
Typeface: Mabry Pro (Colophon Foundry)
Design:
Non-Objective
Team: Vanya Koltsov, Nastiia Kim, Artem Matyushkin
Typeface: Mabry Pro (Colophon Foundry)